Raisins are a nutritious dried fruit found along with other nuts in all seasons. Raisins are called ripe and dried grapes, and depending on the type of grape, the drying method is different. Raisins benefits are numerous, and this nut is rich in iron, potassium, calcium, B vitamins, and antioxidant properties that prevent cell destruction and is also rich in fiber.
Raisins are one of the most beneficial natural foods that are very good for health. As you know, raisins have different types, so that they can be used for various applications and tastes.
Farmers produce different types of grapes from different grape varieties in different ways, each of which has its properties, although many properties are familiar to them.
Iranian raisins are of exceptionally high quality, are known in international markets, and have a perfect position for export.
The history of raisin production in Iran dates back hundreds of years ago, and Iran ranks first in diversity in raisin production. Due to the climatic conditions of Iran, it is one of the most prone countries to producing nuts, especially raisins, which makes Iran one of the most important countries in this field.
Persian raisin is a delicious dried fruit used orally to prepare various foods, sweets, cookies, cakes, and other confectionery ingredients. You may have eaten the most delightful birthday or homemade cakes using a variety of raisins. Using a combination of raisins, you can make the most delicious foods.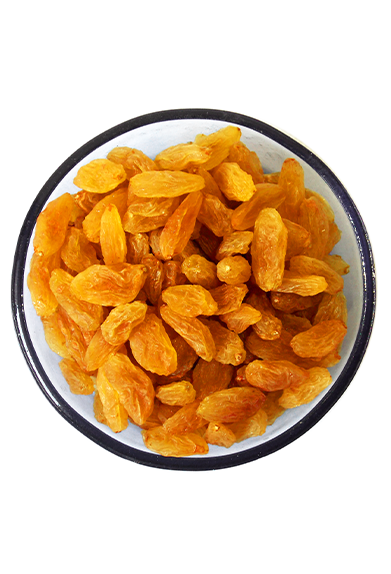 Raisins benefits
Raisins are a significant source of potassium, which contains minerals necessary for heart and muscle function. The consumption of raisins due to their fiber content may encourage proper digestive processes. These small, dried fruits also contain small amounts of iron and vitamin C.
Some of the powerful antioxidants in raisins are called phytochemicals or phytochemicals. These phytochemicals reduce the risk of chronic diseases such as diabetes, osteoporosis, and cancer.
In addition, research has shown that these phytochemicals have anti-inflammatory, analgesic, and brain-protective properties.
The benefits are innumerable.
Properties of Tizabi raisins
This type of raisin is available in two kinds, rich and seedless, and is light yellow and yellowish-brown. Tizabi is a traditional and excellent method in which the nutritional value of grapes is not lost; its properties can be called mouth freshener, and it is also very suitable for nervous people.
It helps lower blood lipids and can also be used to regulate heart rate.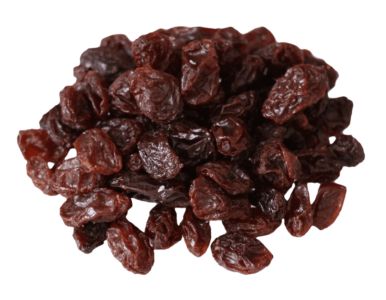 Golden raisin is a type of Iranian raisin prepared from the best seedless grapes and is available in golden yellow. This species is one of the most delicious Iranian raisins, with many fans worldwide due to its unique taste and color.
Golden raisins are grown in most parts of Iran. The color of this type of amber is a sweet and fruity natural taste. These sweet, chewy raisins are delicious snacks, but they can be added to trail mixes, cooked foods, and granola to make a super healthy snack.
This raisin's properties include strengthening bones and teeth, reducing bad blood fats, eliminating toxins from the body, and providing energy.
Benefits of Sultana Raisins
Raisins are made from the best seedless grapes. To achieve the desired quality, all raisins are washed and sorted twice in each step, dipped in cooking oil, and dried. Iranian royal raisins are available in two colors. Light coffees and dark coffees are sweeter than the others.
Raisins are a source of energy and are meatless and without seeds. If someone suffers from extreme fatigue, they can consume raisins. When grapes are turned into raisins, the concentration of phenolic compounds is very high, which plays a significant role in preventing and treating cancer.
This raisin is available in green and yellow colors and is grainy and tall because it is produced in Kashmar and is known by this name. This raisin is consumed orally, with tea, or in sweets.
To maintain strength and prevent osteoporosis problems, it is recommended to consume this raisin due to its rich sources of sodium and calcium in its yellow type.
Some people lose a lot of water throughout the body due to various activities or daily medical problems. The consumption of Kashmar raisins is a reasonable and appropriate solution in this field. Its other properties are to prevent the destruction of various cells in the body and to have Vitamin B.
benefits of Sun-Dried Raisins
Without any connection, this raisin dries directly in the sun. Raisins are dried black grapes that are larger and more fleshy, are complete and nutritious in terms of properties, and do not lose their nutrients when dried.
In terms of properties, it even has a tonic and energizing effect. In traditional medicine, foods such as raisins are healthy and natural and have healing properties.
Most athletes and those who need to strengthen their bodies use it, and these raisins are a good choice for them. The darker the raisin color, the more effective it prevents Alzheimer's.
The benefits of raisins are innumerable. We offer different types of Iranian raisins to the market with the highest quality and available standards.
For more information about the types of raisins and the raisins benefits, you can visit our site or contact us to get a consultant.